Jean feels comfort all night long in Calla shoes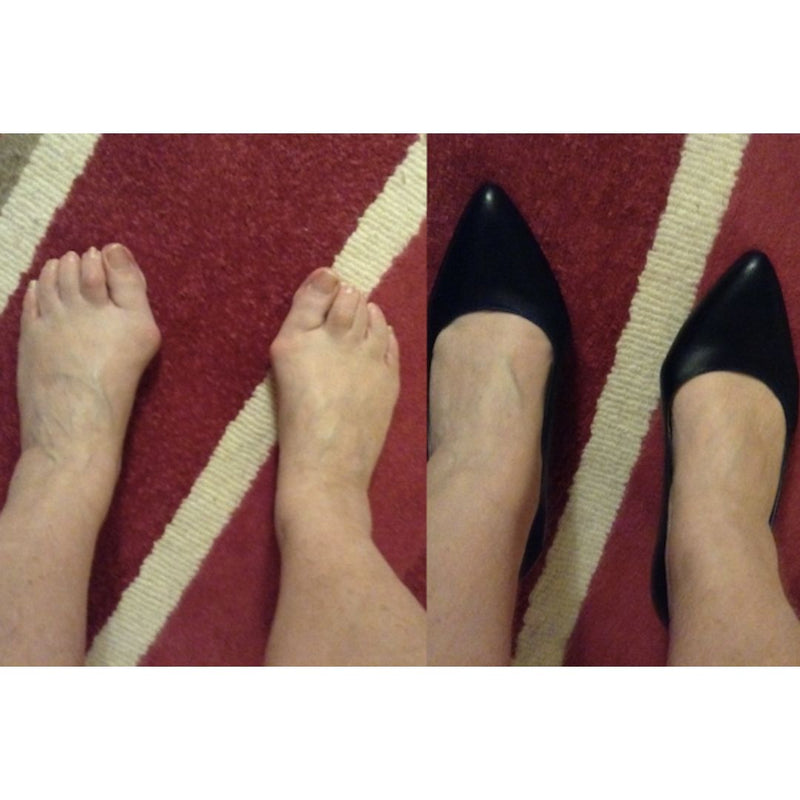 Please find below a couple of photographs of my horrible feet.  My feet are size 4, 41/2, 5, 51/2 depending on shoes and width is EEE.
I can never find comfortable fashion shoes for going out.
It was so nice to go out in a pair of your shoes and to feel comfort all night long. I bought size 4. 
Shop the look