Sara feels sexy and confident in her Calla shoes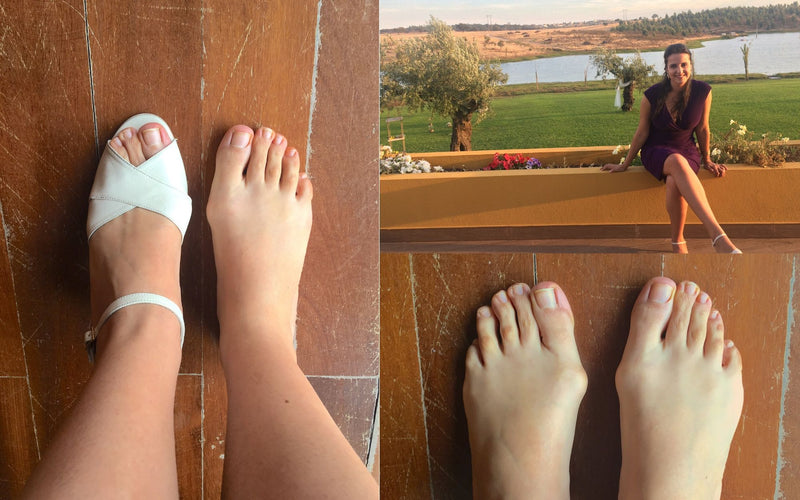 I had bunions all my life, lately getting worse.
Nowadays it's hard for me to get shoes that don't cause me pain and almost impossible to find some I can bear that look elegant. I looked for something like Calla online for years and I finally discovered exactly what I needed! After some trouble with the delivery that Calla managed very well, always responsive (she really cares about her costumers). I finally got my shoes (I got Jasmin cream). They looked beautiful in my feet, I felt sexy and confident and no pain!!
I usually keep my heels about an hour at weddings, after little time already with a lot of pain and walking like a weirdo. This time I managed to keep my shoes on for 17h!! Dancing, walking, jumping, everything you can imagine. I highly highly recommend it! I'll be ordering another pair soon! Thank you!!
Shop the look