Nicole dances all night in her Calla shoes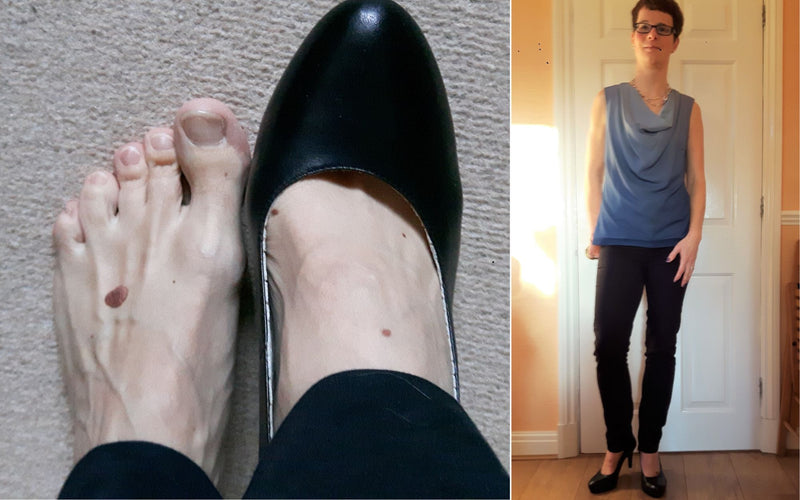 I first heard of Calla shoes when a friend, who had come across the company, and I were discussing the problems of finding suitable nice looking shoes which would not press on feet with bunions.
Following this conversation I searched for Calla online and, as soon as I had found the company web site, browsed through the range of shoes on offer. I was immediately taken by the high heels as I felt that buying these shoes made for feet with bunions would be the only way to ever possess a pair of such shoes as shoes made for normal feet tended to be too tight for my bunions and hence would be pressing on them, which would immediately be painful on the foot. With excitement I ordered a pair and could not wait for them to arrive.
They came in a beautiful box nicely wrapped in white silk paper even including a small chocolate treat. I tried the shoes immediately and was extremely happy with them.
Since purchasing them I have worn them for every special occasion and will continue to do so.
I am actually choosing my outfits to go with the shoes and not the shoes to go with the outfit such that I can put them on over and over again! They have not hurt my bunion once even dancing all night.
Since obtaining this pair I have been following closely how the range of shoes has grown and certain I will be purchasing further pairs in the future.  
Shop the look