Emily praises our flats for covering her bunionectomy scars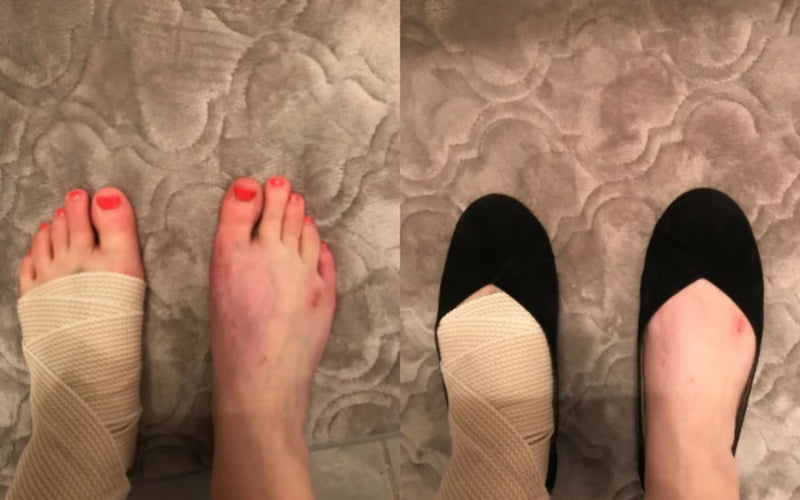 I love Calla shoes! The Charlotte flats are the only flats I've ever been able to wear. 
I had my first bunionectomy when I was 13 years old, and a second surgery when I was 21. You will see I have a lovely long scar, but these shoes glide over the scar.
Also, in my pictures you'll see my other foot is currently injured, I have a contusion on my left foot as well. The Charlotte flats are the only shoes I can where right now, because the injury is on the top of my foot so it needs to be open there.
Shop the look