Alicia says her Calla heels are the most comfortable heels she's ever owned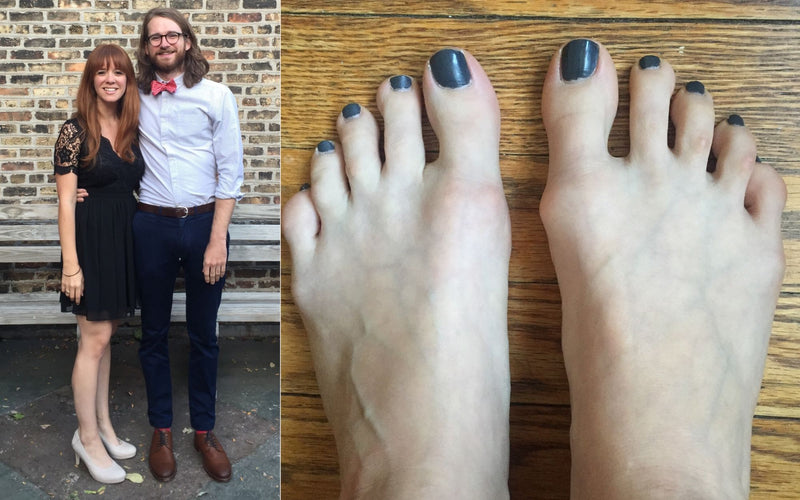 Here are some photos of my feet in the Sophia nude heel. My shoe size is US 9, the width of my feet is 241mm (E). I don't have any other issues with my feet.
My bunions are small but they do increase the width of my feet, so it's impossible for me to find high heels that are wide enough/have enough space for my toes without cutting across my bunions.
I love this Sophia heel because the toe box is the perfect width to fit my toes comfortably without them being cramped.
The shoe cuts at a perfect spot to not hurt my bunions, and they are truly the most comfortable pair of heels I've ever worn!
The leather is also really soft. Based on my experience with these shoes I think someone with even wider feet could fit in them comfortably; I would highly recommend these to anyone looking for a classic heel. 
Shop the look